impACT, our CSR strategy for 2030
We want to be a company with a positive, regenerating impact.
At Expanscience, our purpose is to help individuals shape their well-being. We are convinced that this well-being cannot be separated from that of the planet and that companies have a key role to play in preserving it. This is why we have acted to reduce our imprint on people and the planet and reinvent ourselves.
A new stage in our commitment
 
From joining the United Nations Global Compact in 2004, to our first cycle of commitments in 2010, via our Better Living Program to contribute to our communities living better in 2015 and our B Corp certification in 2018, we have come a long way!
Today, in light of the environmental and social challenges worldwide, we are more determined than ever to do more. As a B CORP company, we want to contribute to a better world Our impACT program marks a major turning point for our company and sets us on our pathway to 2030/2040. 
What is our ambition for tomorrow with impACT? We want to be a company with a positive, regenerative impact. In concrete terms, this means that we act so that our activities, products and services will preserve resources while leaving the least possible trace on ecosystems, or even that they will contribute to restoring them and creating social and societal value.
 
"Commitment is integral to the history of Expanscience, but above all, it's our future!" 


Jean-Paul Berthomé
President of Expanscience
"We have only 10 more years to change things and provide a better world for our children". 


Karen Lemasson
CSR and Open Innovation Director at Expanscience
"Regeneration is a word that shouldn't be overused. It evokes the notion of respect and humility toward nature: we work with nature so that it flourishes. This is a positive vision of ecology."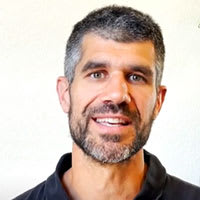 Bastien Sachet
CEO of the EarthWorm Foundation
"Entrepreneurs and companies have an essential role to play. Governments alone cannot reach these objectives. NGOs and philanthropists cannot manage this alone either".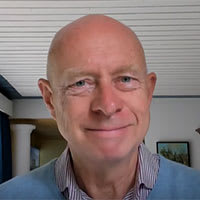 Marcello Palazzi
Co-founder of B Lab Europe and B Lab Global Ambassador

"Everyone must play a part: private individuals, states and, above all, companies who are on the front line of combat because they are at the heart of economic activity and, therefore, of the pollution issue".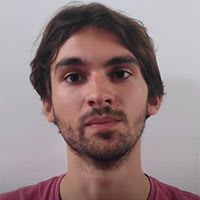 Olivier Truffinet
Member of the "Ecological Awakening" movement

Major challenges
Our impACT strategy meets 4 strategic objectives in relation to our reason for being to help individuals shape their well-being.
Design products and services that are useful to well-being, eco-socio designed and increasingly inspired by nature and living things.
 
Help our employees take an active part in their personal fulfillment and construct a more inclusive and supportive company with them.
 
Contribute to reaching planetary climate goals and to the protection and regeneration of biodiversity.
 
Mobilize our ecosystems and communities to co-build a business model with a positive impact on society, individuals and their environment. 
 
Among our key commitments
For our Mustela brand:
2050
Commit to contributing to reaching global climate objectives with our Mustela brand and our Cosmetic Active Ingredients business
0 waste
Favor the circular economy and remove or redesign our packaging to strive for 0 waste
For our cosmetic active ingredients business:
80%
of our new active ingredients will be developed using biomimetics and/or upcycling by 2040
100%
of our cosmetic active ingredients will continue to support the protection and preservation of biodiversity, going even further to restore and promote regenerative agriculture by 2040
For our Rheumatology business:
2021
Improve doctors' and patients' diagnosis and knowledge of osteoarthritis by providing new tools (e-learning, digital platform, podcasts, etc.)
100%
of our new health products and services developed internally will be designed to have a lighter environmental impact and a positive impact on society by 2025
For our factories in Epernon and Peru*:
100%
of our waste will be recovered and recycled according to circular economy principles by 2025
40%
reduction in our plants' greenhouse gas emissions by 2030
*Expanscience R&D and production site at Epernon in Eure-et-Loir and plant raw materials processing entity in Lima. 
For our employees:
100%
of our employees will have the possibility of dedicating part of their work time to environmental projects or non-profit activities by 2025
1
policy guaranteeing inclusion and equity for everyone and everywhere will be implemented by 2025
Becoming a regenerative company with a positive impact is a very ambitious challenge. 
To meet our objectives, we are going to mobilize all of our employees and stakeholders.
Because if each of us has a role to play, together we will have a greater positive impact on the world around us!